Blog Details
How To Shop Online From Guyana Using ShopGT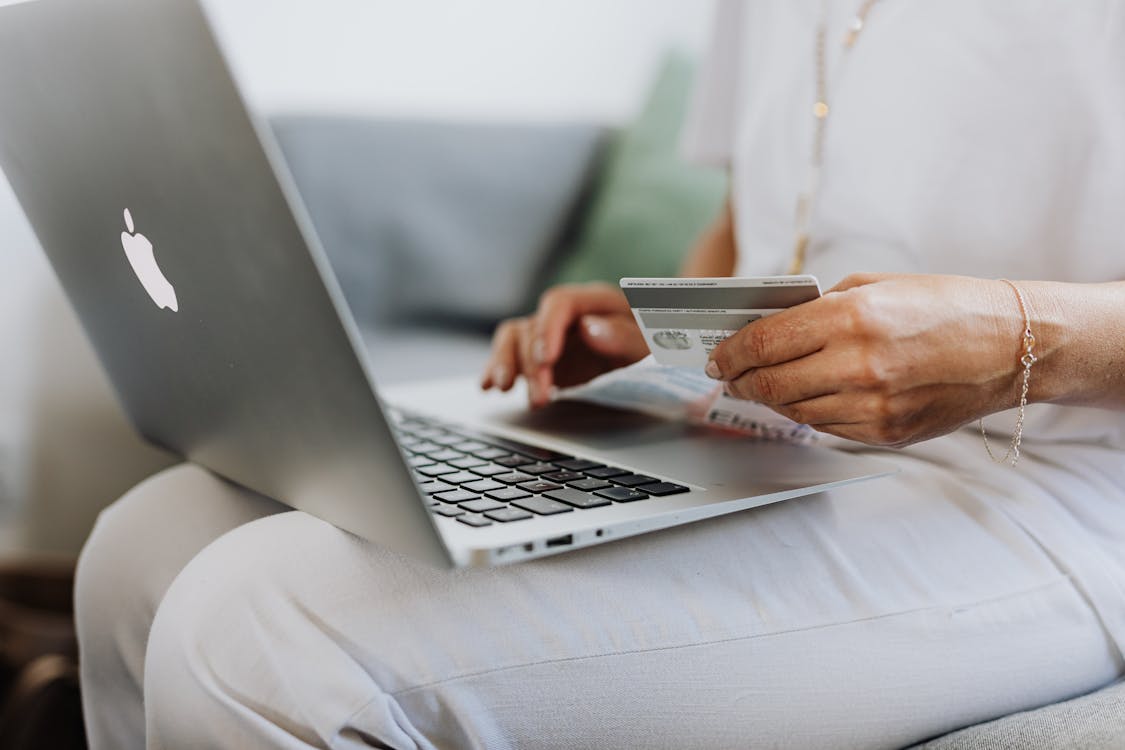 Everyone's guilty of online window shopping. More often than not, the international shopping websites we want to purchase from don't ship internationally or, if they do, the international shipping fees are exorbitantly high and you might as well just empty your cart anyway.
That's where cross border e-commerce comes into the equation to solve the obstacle of international shopping. Cross border e-commerce websites let you purchase products abroad with lower shipping fees by acting as the third party courier for your overseas transaction.
So, why are we shopping online? Here are a couple of reasons why this generation is shopping-obsessed - the digital way.
Saves Time!
Shopping online is much better than going into stalls and shops to buy goods and ask for services to be rendered because it saves a lot of time. One can easily browse through different online shops and e-commerce stores to select whatever they want within the shortest possible time.
It takes a lot of time to go into a store and try finding your way around the big supermarket; sometimes it can get worse when the store is not properly sectioned. Online, with the help of the search icon, it is very easy to find your way and get the specific goods you want within a very short time.
Also, instead of moving from one supermarket to the other, one can always open multiple tabs on the PC or mobile device and pick from the variety of available options. It is obvious that it will take a significantly shorter time to order goods and services online than to move from one supermarket to the other trying to get things.
Stress-Free!
Shopping online significantly saves one a lot of stress. When you are online, there is no fear of bumping into a crowd or having to join a long queue before you purchase whatever you want to buy. This is so different from going to the supermarket to buy things, most times, you have to get in a queue just to make payment and this can be stressful.
Sign up for our exclusive newsletters. Subscribe to check out our popular newsletters. Some locations of some supermarkets are also in top cities where there are many people and each time someone goes out to get things to buy, the road can be very crowded and sometimes one can even be robbed if one is not careful.
Versatile Choices!
Online, you will see many products of different varieties to select from when compared to offline stores. On the e-commerce stores, for instance, so many product owners have their goods displayed online with different specifications, so one can select the particular product one wants.
On the other hand, in the other supermarkets, there are limited options. Some limited to the products in that specific vicinity or community, some other ones to the goods being produced in that state, and the lucky ones get to display the goods produced within the country. In online stores, one can get products being produced from anywhere around the world with just a few clicks.
More Discounts or Perks!
This is another advantage buyers get whenever they shop online with us here on ShopGT. In a bid to attract more customers to buy their products, sellers tend to give out more discount deals and coupon codes, which buyers can use to make purchases online.
More bonuses are also available online when compared with offline stores and supermarkets. Well, this is very reasonable because there are more products of the same type online than the ones being available offline, so for a seller to get more purchases, he or she has to make more discount offers and bonuses available.
You do not usually get much of this if you are shopping offline because many of the prices are fixed and they can be sometimes on the high side.
Can Ship Overseas!
This is one of the most important reasons you should pick the online option whenever you want to make any purchase. It is much easier to make an order and set the delivery to a particular location anywhere around the world.
You can easily get a gift for a birthday, wedding, or whatsoever and have it delivered to the doorstep of the recipient with just a few clicks. This is unlike going to a supermarket to get goods you want to send to another location, this will require more time, money and the goods can even get missing in transit.
How To Shop Online with Us on ShopGT
Sign Up!
It's very easy to get started shopping with us here on ShopGT. All you have to do is register by filling out a simple signup form that will take just a few minutes.
We keep it quick and simple for you. We only ask for basic information from you like your name, home address, email address, and phone number which is important for shipping your orders and also for getting in touch with you.
Account Types
Standard Account
This is our FREE account that does not have any signup fee or monthly recurring payments. So, with this option, you would only be charged for shipping and for other processing fees. This suits shoppers who would only make a few orders every year.
Member Club Account
This option is perfect for small businesses or retailers and the heavy shoppers who would shop frequently or in bulk. The member club fee is $40 per month and members do enjoy a lot of perks and privileges like discounted shipping costs or freebies like on repacking, service discounts, and even no-volume costs for specific locations.
Indicate Your US Address
After signing up, you can now login to your very own dashboard and indicate your US address in this format:
FirstName LastName
XXX2040
8513 NW 72nd St.
Miami FL 33166
Tel Number: 1-786-693-9049
Now, Let's Shop!
You can now start shopping. You can also start with your account verification by uploading your ID and proof of address.
There are some shopping sites that do not allow the use of international credit cards. When this happens, we can place orders for you. All you have to do is just send us the links to the items that you would want to purchase and then wait for the quote that we will Some sites do not allow international credit cards so if you would like we can place orders for you. Simply send us links to the items you would like to purchase and we will send you a quote within 24 hours.
We Ship Your Orders!
We currently have different shipping options to suit your needs and budget.
Amerijet: This has the lowest fees but items are just for pick up plus you would have to arrange customs clearance with a local agent in your country. This offers air cargo services to South and Central America, and the Caribbean. With this option, you get top-notch services and competitive rates.
FedEx: Members can get as much as 70% off with this option. Our partnership with FedEx allows us to this especially for those who need to ship on a frequent basis. On top of that, FedEx also offers door-to-door service so you won't have to stress it out with anything else. You just wait at home for your order's delivery at your doorstep. FedEx would be able to handle local charges plus customs clearance once items are delivered.
USPS: This is the best option for lightweight and low-value items because this uses postal service for delivery. It's inexpensive but isn't that secure so we advise that only low-value shipments should be done with this service.
Spread the Word!
After you've used our services, it would definitely be great if you can share the value you got to your family and friends! This is a win-win because we get to improve our process plus also be able to negotiate better rates.
ShopGT Takes You One Step Ahead!
The world is fast evolving, and so is everything that resides in it. The market system of the world today is no exception to this evolution. Lots of businesses and trade stores now take their online presence seriously.
The reason is not far-fetched; this is because most people now prefer to purchase their goods and services online rather than entering someone's store to shop.
This is how the world shops today – which makes shopping exciting for years to come! ShopGT will take you there as we pivot with the new trends in shopping to put convenience, affordability, and speed at your fingertips!
Posted Date: 2020-12-21
Comments