Blog Details
Best Ways To Shop Online On A Shoestring Budget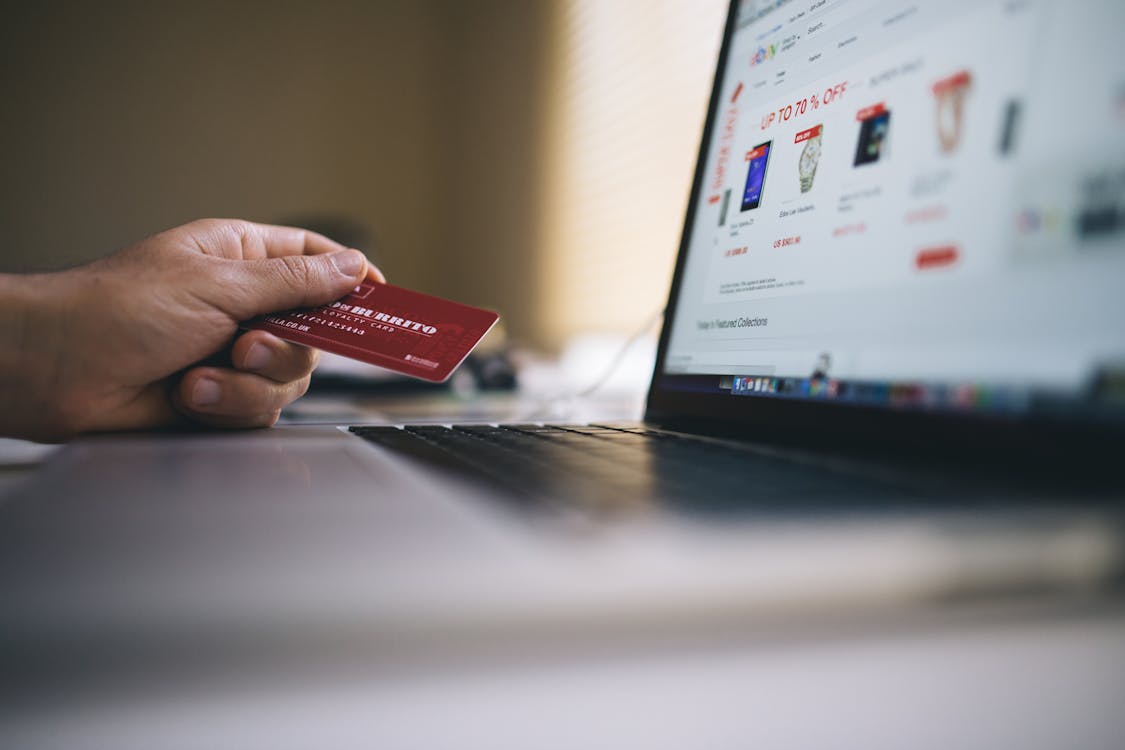 Admittedly, there's this sugar rush that people feel when we get to snag discounts. Yes, online shopping has created a fascinating platform that makes people quit going to brick-and-mortar stores.
The best thing about online shopping is that you get more control of your shopping hours and also able to compare prices online so you can shop on a budget. Here are some of the best tips that allow you to shop smarter on a shoestring or limited budget.
Plan Ahead
Before you get into shopping mode, you have to make a list of the things that you need to buy and also your budget at hand. List everything in order of importance and shop according to your budget. While it's really hard to give in to the pleasure of impulsive buying, having a list at hand will give you some control and direction in your spending.
Avoid Dynamic Pricing by Using a Private Browser
You can avoid "Dynamic Pricing" which is an online shopping magic recipe by going incognito or browsing privately. Dynamic Pricing refers to how online retailers would change prices of items depending on your search behavior, browsing history, location, and other settings.
Browsing privately also prevents unnecessary ads from popping up and clouding your perspectives while shopping. This is recommended especially if you are not yet ready to buy or make a purchase decision and would need more time to compare prices.
Do Comparison Shopping
Avoid guilt by doing comparison shopping. It's easy to compare prices online by using Google Shopping. All you have to do is type in the item you're looking for and Google would display results in the form of a list of stores that you can shop around for the lowest prices.
Use Coupon Codes
This is no doubt one of the best ways that you can get discounts online. You can get these directly from the site or you can be alerted of offers with a pop-up box. You can also get coupon codes via email or when you subscribe or follow your favorite shops online. Being a member of these online shopping sites will allow you to be able to dig into the frontlines of their events or to get exclusive member discounts.
Pay in Cash
While it's tempting to use your credit cards when you do shopping online, this may put you over your spending limits. Paying in cash would help you stick to a budget because you won't be spending more than what you have. Pay cash whenever possible and reserve your credit cards for emergency purchases.
Use Cash-Back Apps
When you shop using these cash-back apps, you get to earn your cashback which is paid to you quarterly via PayPal or check. You can also scan receipts to get cashback from your shopping splurges. It's not instant cash but you get some rewards at the end of the period.
Abandon Your Shopping Cart
Well, this strategy is definitely one of my favorite tricks. You fill your cart with the goodies you want and then abandon it. A few days after, you'll get emails of ads that lure you to come back so you can complete your purchase and with discounts or even freebies to offer.
Watch Out for Sale Items
A lot of online shopping sites will have flash sales or sale items for the week or month. So, you have to watch out for those days so you can grab on the sale items for less. Also learn the best days or seasons to shop on a certain site to get the best deals on the racks.
Buy In Bulk
This is an old strategy but still works like a gem online. The more items you buy, the more discounts you get to enjoy. So, basically, you can buy non-perishable stocks in bulk which could save you more money in the long run.
It helps if you make a mental note of your budget while shopping. If you have a shoestring budget then you can't afford to overextend it. Visualizing a budget plan helps you stick to your limits without budging. Planning before clicking to shop online keeps your motives in check so you avoid careless spending on stuff that you don't even need.
Posted Date: 2020-05-28
Comments