Blog Details
How Does A Package Forwarding Service Work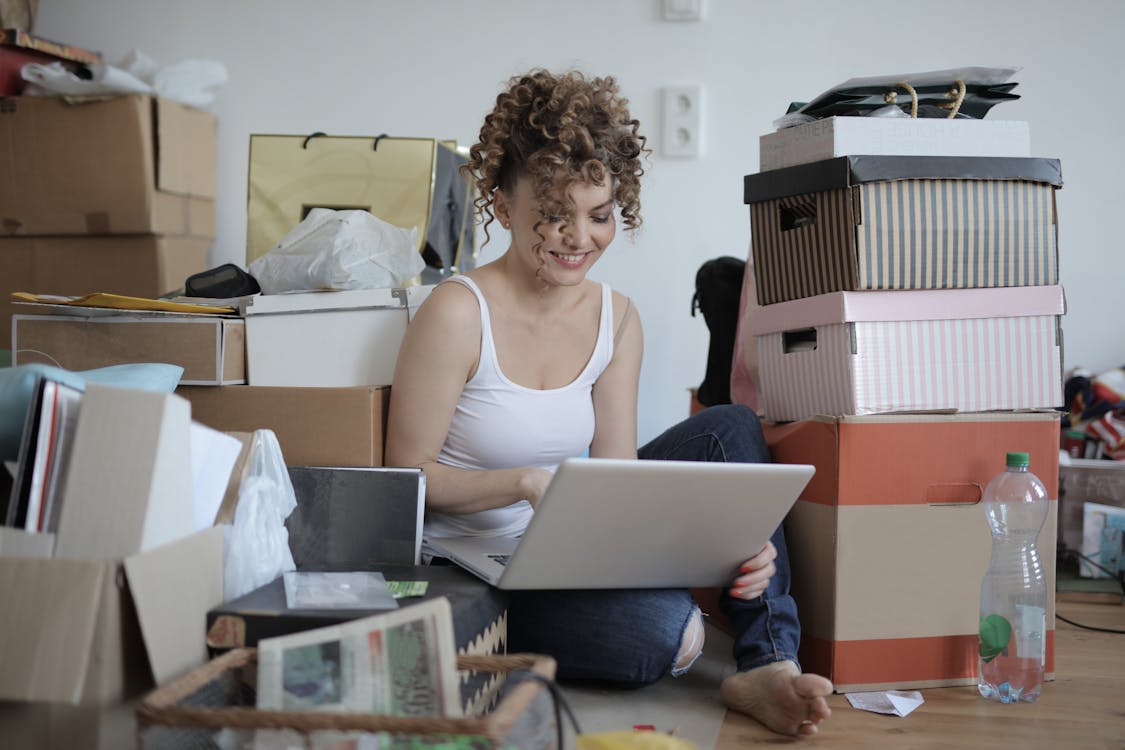 With the way things are going, online shopping isn't just a fad - it's now a lifestyle for busy shoppers.
Do you know that many online shopping sites require customers to ship orders to a U.S. address? Unless you live in the States, that doesn't make online shopping convenient.
Most online stores in the U.S. do not offer international shipping and they will deliver items only to addresses that are located inside the United States.
Well, you're in luck because there's an entire industry in the United States that focuses primarily on solving this problem of international shoppers who are trying to buy items directly from United States online stores that don't ship overseas. They are primarily referred to as Package Forwarding Services.
We have great news for international shoppers, including people who buy and resell. By using a package forwarding service, you can order as much as you want from any U.S. online store and receive your purchases in your own country.
Choose Your Package Forwarding Service
Before you enjoy any of the benefits of package forwarding, you need an address. Since you'll shop at U.S. online retailers, you'll need a U.S. shipping address.
Most forwarding services offer a selection of different tiers of service. You can choose a basic level where you receive only packages. Some forwarding services offer service levels that include mail receipt as well.
Whichever package you choose, you'll get a shipping address in the U.S. dedicated only to you. This address serves as a forwarding address for your U.S. online purchases.
Keep in mind, this type of service isn't the same as a virtual mailbox where someone opens your mail and scans it electronically. Mail that comes into a virtual mailbox usually doesn't get physically forwarded.
This service receives packages for you, at your personal U.S. address, and then, per your instructions, sends the packages on to you.
Provide Your Details to Online Store and Shop
After you register with a package forwarder, let the shopping begin!
The fun part of this process is shopping to your heart's content. If you're a reseller, life just got easier. Go ahead and put your online order together, then enter your address details. If you're the direct buyer, pretty much the same process.
Instead of worrying about whether the online retailer will get your packages processed correctly for international shipping, you'll enter your ship-to address, click and pay for your order.
You'll also be free from fretting over multiple shipping charges. You pay the forwarding service one charge for getting your packages safely to your international address.
Usually giving a heads-up is a polite gesture letting someone know about an upcoming event. When working with a forwarding service, a heads-up isn't merely good manners.
As soon as you place an order with your U.S. based online retailer, you'll also let the package service you've signed up for know to expect delivery.
Most forwarders have an online form, accessed from your account. The form includes space where you provide the details of your expected shipment. Shipment information includes the name of the shipper, your order number, and your tracking number.
You'll also provide details about what's in the package. This isn't because your service is nosy—they need certain details for processing through customs.
Waiting Time!
Since your packages first go to the warehouse of your forwarding service, the first delivery notice you receive comes from them. You'll receive an email confirmation for each package they receive on your behalf. This makes tracking your packages easy for you!
If you have questions about a delivery, you may be able to request that your service scans documentation, or even sends you a photo of your package.
Since you're ordering from a U.S. online store and shipping to a U.S. address, your forwarding company benefits from the same delivery time that any U.S. customer enjoys. This is especially attractive if you order from retailers who offer subscription services for 1 or 2-day shipping.
Once your service receives your package and notifies you of receipt, they wait for your instructions.
Take Control of Where Your Packages Go
After you receive an email notification from the forwarding service letting you know they have a package for you, the next step is yours. Make friends with your online account as you'll use it for just about every step of the forwarding process.
You, the customer, decide where and when you want your package(s) forwarded.
Depending on the final destination of your shipment, you may choose to ship via USPS, UPS, FedEx, DHL, or another shipping company. When you're ready to request shipping, you'll have all the information you need in your account. That includes the ability to request an estimate for shipping costs from each available carrier.
If you have special instructions, you'll also provide those on the shipping request form.
Package Consolidation
Have you thought about saving money on shipping by using package consolidation? This is extremely attractive for people who shop with multiple retailers. It's also popular with resellers.
Package consolidation does just what it says—it combines multiple orders into one large package.
The point of consolidation is saving on shipping costs. If you've selected a service level that includes free package consolidation, even better!
Preferred Payment Route
When you sign up with a shipment forwarding service, you'll also enter your payment preferences.
Most forwarders accept the well-known credit cards including:
MasterCard
VISA
American Express
Discover
Each service has its own list of accepted payment methods. Some services also accept payments from a PayPal account.
Ready to Ship
Hopefully, we've taken some of the mystery out of the international package forwarding process. Once you register your address, shop, and notify your forwarding company of incoming packages, all you do is wait for notification of delivery.
Then it's your turn to relax while your package forwarding service handles the rest of the details. In no time, you'll have your items and are ready for more online shopping.
This is the convenience and that a Package Forwarding service can do for you, whether you're a buyer or reseller and retailer, here at ShopGT, we like to move things fast and secure for you.
Posted Date: 2020-12-21
Comments